Caregiver (Non-Medical)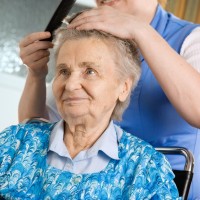 Circle Of Care is seeking highly dependable and reliable caregivers who love to care for the elderly and who are interested in giving back.  We are primarily interested in mature individuals who can relate to seniors across all areas.  Our caregivers continually make a difference in our client's lives and leave each day with a sense of goodwill.
At Circle Of Care, nothing is more important than helping people live full, independent and dignified lives within the comfort of their own homes. Circle Of Care is dedicated to providing in-home care that enriches our clients' lives and helps them maintain the highest possible level of independent living.
Circle Of Care are special people. And when you become a member of our team, you join a growing family dedicated to providing companionship, a helping hand and other non-medical care for seniors in their homes. As a member of one of the most respected and rapidly growing networks dedicated to non-medical in-home care, Circle Of Care offers careers with personal and professional growth, on a full or part-time basis.
Benefits Include:
Competitive pay
Flexible Hours
Friendly Environment that Fosters Personal Growth
Job Duties Include:
In Home Assessment
Safety review of home
Physical assessment
Verification of medications and management
Physician orders and treatment plan and Plan of Care
Requirements
Caregiver Job Requirements Include:
Current Driver's License
Clean Criminal and Background Record
Drug Screening Done at our Discretion
Current Auto Insurance
Reliable Form of Personal Transportation
The Qualities of a Comfort Keeper: Compassionate, Dependable, Patient, Caring, Mature, Flexible, Communicator, Honest & Trustworthy, Diligent.
Thanks for inquiring about employment with Circle Of Care In-Home Care.  We are an Equal Opportunity Employer.