RN or LPN ( Registered / Licensed Practical Nurse)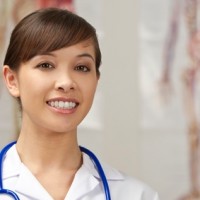 Description: Circle Of Care is seeking caring and responsible Registered Nurses (RNs) and Licensed Practical Nurses (LPNs) to provide dedicated homecare service to patients. Currently we have all shifts available on Full-Time, Part-Time and Per Diem schedules. Circle Of Care welcomes all candidates with at least 1 year of experience, but an ideal candidate is someone who is experienced with Ventilators, Trachs, G-Tubes and Pediatric Care. We encourage interested candidates to complete an online application at www.circleofcareonline.com for immediate consideration. Thank you for choosing Circle Of Care, we look forward to speaking with you!
We are seeking skilled Registered Nurses (RN)/ Licensed Practical Nurses (LPN) to work within our clients' homes providing direct patient care. Working with the physician, Registered Nurse (RN)/ Licensed Practical Nurse (LPN) develop and manage nursing care plans, as well as instruct patients and their families in proper treatment, helping individuals and groups take steps to improve or maintain health. As a Circle Of Care RN / LPN you will be responsible for following a physician established plan of treatment under the direction of our Director of Clinical Services. Circle Of Care believes that qualified nurses are advocates and health educators for patients, families and communities.
Qualifications: Qualifications
– Current, unencumbered state license to practice as a Registered Nurse (RN)/ Licensed Practical Nurse (LPN)
– Minimum one (1) year of nursing experience required with home health experience preferred
– Current CPR certification
– Copy of updated Physical, based on state requirements
– Copy of updated TB results/ Chest x-ray
– Reliable transportation
Benefits
At Circle Of Care we understand that our employees are our greatest asset, and we are happy to offer them the following benefits:
– Flexible Scheduling & 24 hour On-call Service
– Competitive Pay with Direct Deposit
– Positive Work Environment
Physicians, Case Managers, and other referral sources rely on Circle Of Care for our dedication to compassionate skilled and unskilled homecare services. Delivering the highest level of clinical standards, Circle Of Care serves the needs of adult and pediatric patients who require care in the comfort of their home.
Circle Of Care Healthcare is an industry leader, providing compassionate home. As a full-service healthcare company, we have earned a reputation for providing innovative solutions that improve health and enhance the quality of life for our patients. Our dedication to customer service and improving patient care, combined with our commitment to employing only quality healthcare professionals has made Circle Of Care one of the most dependable healthcare companies in the industry. Our Healthcare Recruiters work diligently to accommodate your career preferences and lifestyle by matching your skills, experience and schedule to find you the best long-term, short-term and per diem assignments. They are available around-the-clock to provide the assistance you need, when you need it. Whether you prefer day, evening or night shifts, Circle Of Care has the solution for you.
Required Licenses: Registered Nurse –RN/ Licensed Practical Nurse – LPN